Finding the Best Beach in San Diego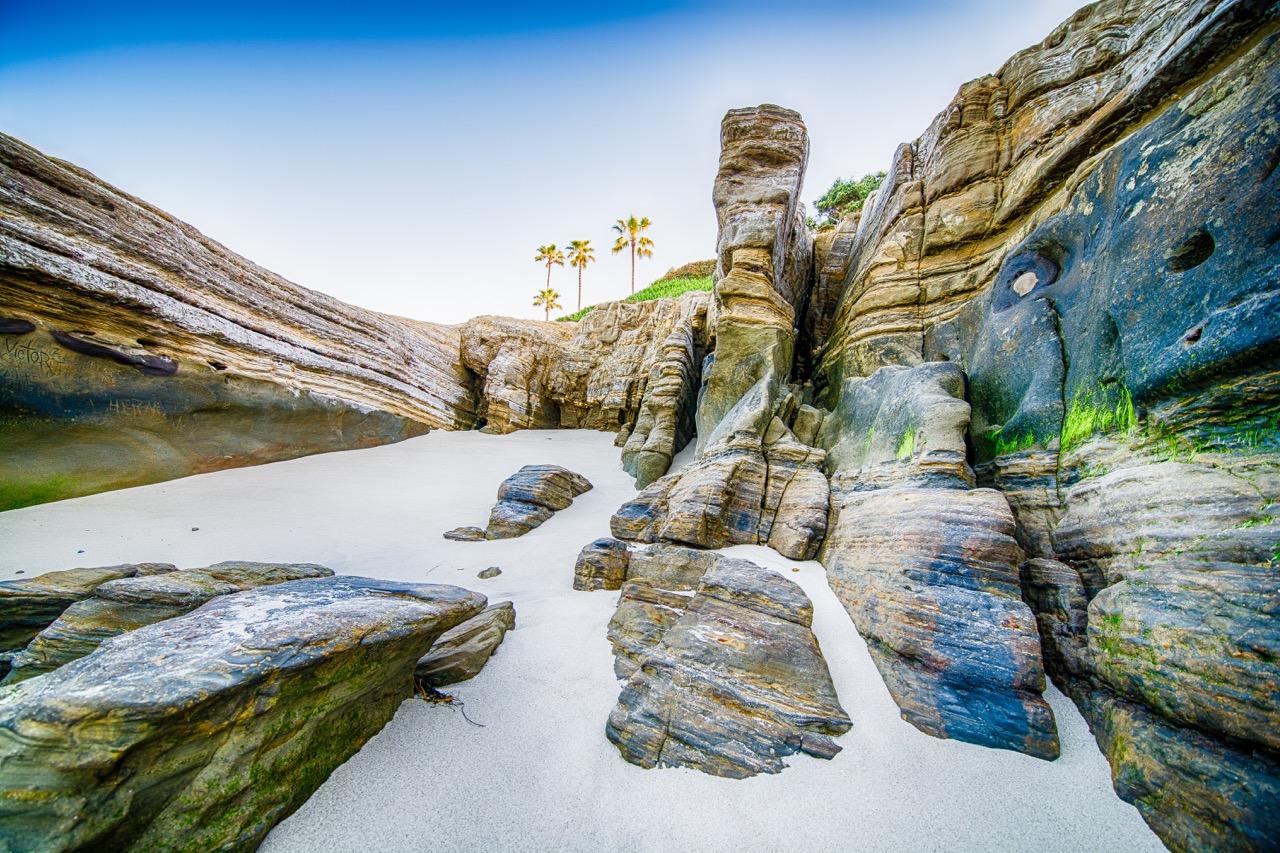 Looking for the best beach in San Diego to visit during your California vacation? May it be Mission Beach San Diego or Coronado Beach, I can help you find just the ones that you are searching for. San Diego presents vacationers and local residents with the opportunity to enjoy beach activities throughout the year.
While you may find it a little cold for winter swims you can still have fun walking along the shores and watching the waves. Summer is when the activities on the best beaches in San Diego really heat up and this is also when crowds are at their peak.
Fun and Memorable Mission Beach
For your money there is no better beach in San Diego than Mission Beach. This is the one place that seems to combine the best features of California living in one long stretch of sandy shoreline.
It is easy to reach Mission Beach from almost any of the pedestrian streets that intersect with Mission Boulevard. The boardwalk is paved and it is one of the perks that make this San Diego beach a favorite.
If you enjoy beach activities such as volleyball then you need to head out toward the south end of Mission Beach where you will find a variety of nets just waiting for a game to begin.
There are plenty of other amusements to be found here and this is part of the reason this is considered by many to be the best beach in San Diego.
You can visit Mission Beach's Belmont Park and ride the Giant Dipper or swim at the Plunge which is a wonderful indoor swimming pool. Yes, the Plunge is heated so you can enjoy swimming during the cooler winter and fall months.
WindanSea, Is This The Best Beach In San Diego?
Surfers flock to WindanSea and these knights on surfboards consider this to be the best of the best of San Diego beaches.
Unless you are an experienced and highly skilled surfer you might want to just watch the action because this is not a beach for beginning surfers to try and tackle. The waves are mighty impressive and there is always someone out on the water testing their board skills.
Kid Friendly Coronado Beach
If you have small children you should think about visiting Coronado Beach which is always listed among the best beach in San Diego.
The protected shoreline produces gentle waves that are perfect for wading activities and other family fun. In my humble opinion this is also one of the cleanest beaches in all of California.
Back to Basics at Blacks Beach
At Blacks Beach in San Diego the bathing suit is optional, as is clothing in general. While I would not recommend this beach for your family reunion a trip to Blacks Beach will be a memorable adventure.
Dog Lovers Rejoice
My choices for the best beach in San Diego for animal lovers are Del Mar Dog Beach and Ocean Beach Dog Beach. You can take your dogs to the water and let them have fun in the sun at either of these locations.
While you still need to clean up after your scampering canine pals, they can romp in the water and along the beaches without being restrained with leashes. A friendly atmosphere for both humans and dogs is very clearly evident when you visit these locations.
Of the two sites it is Ocean Beach that is the most casual and low key, but if you want to check out how the elegant pooches live then a trip to Del Mar should be on your itinerary.
Just make sure your four footed buddy doesn't try to talk you into getting him his own credit card and you should be fine.
Imperial Beach, San Diego
Imperial Beach is definitely deserving of being mentioned as the best beach in San Diego. This is not the site for swimming, but this beach hosts the US Sand Castle Competition events each year.
Easily worth the trip just to check out these sculptural artists in action. You won't believe your eyes when you see the amazing creations that are constructed from nothing more than a little wet sand.
There are a number of other destinations that are worthy of being listed as being the best beach in San Diego. These are my favorites that my family and I have enjoyed over the years.
If you have an adventurous spirit then you need to at least visit one or two of these top San Diego beaches and experience the fun and excitement for yourself.

Return from Best Beach In San Diego to San Diego Beaches
Return from Best Beach In San Diego to San Diego Attractions Home Page