San Diego Zoo Safari Park
San Diego Zoo Safari Park, Experience The Adventure!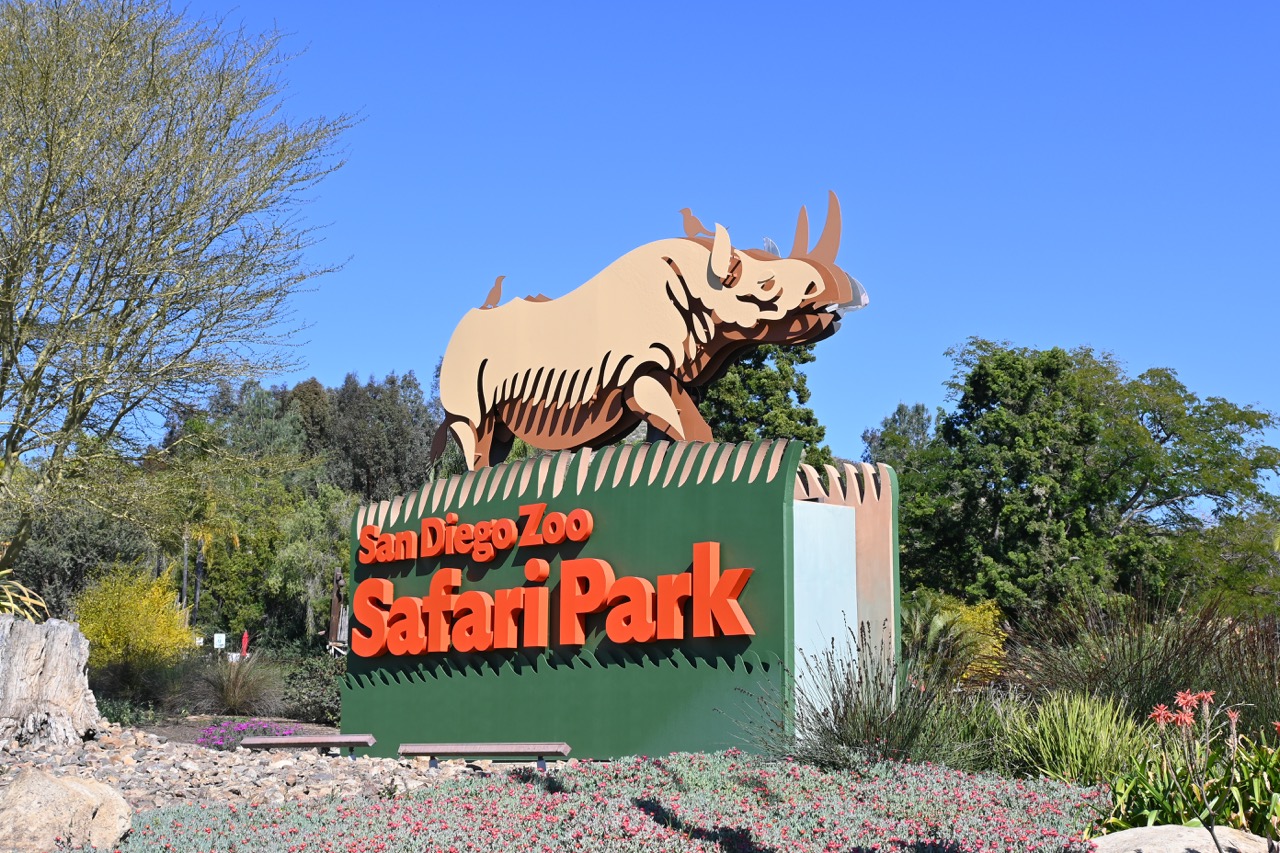 Come to San Diego Zoo Safari Park and get a taste of the jungle! Numerous exhibits to discover and explore await you at the San Diego Safari Park.
A not-for-profit operation, the Safari Park and Zoo has so much in store for their guests who visit them. They have built a sanctuary for their over 3.500 animals here. These animals include over 400 different species.
There is approximately 1,800 acres of vast land for them to roam at their leisure much as they would out in the wild. These grounds are protected for their safety so that they may enjoy a similar habitat to what they are accustomed.


Exhibits at the San Diego Zoo Safari Park include:
Nairobi Village
As you explore the village you will find red river hogs, shoebill storks, gorillas, meerkats, nile monitors and flamingos. The Nairobi Village is filled with restaurants, activity centers for a hands on experience, a petting zoo and the animals themselves. A special care center is also in the village for those animals that need a little extra tender loving care. 
Condor Ridge



After entering the Conifer Forest you will be taken through the area where you will be able to view black-tailed prairie dogs, desert tortoises, desert bighorn sheep, thick-billed parrots, burrowing owls, porcupines and the California condors. The California condors will amaze you with their incredible wing span, as they are the largest flying bird.
Lion Camp
You will get an up-close view of these beautiful animals with their golden mane. There is an enclosed area that separates you from the lions by glass. Another viewing area will allow you to watch the lions move about as they desire in a grassy area.
Hidden Jungle
This rainforest area will bring you close up to view the antics of butterflies, tarantulas, poison frogs and stick insects. In the springtime enjoy the Butterfly Jungle.
Journey Into Africa
Ride through this exhibit on the African Express and stare in wonder and awe at the giraffes, ostriches, hornbills, rhinos, wild swine, buffalo and antelope. As you make your way across the land you will swear that you are in Africa.
Kilimanjaro Safari Walk
Wear comfortable shoes and bring along your camera because you are going on a hike. This safari walk is a two-mile trek through the area of rhinos, giraffes, lions and elephants. This is something that you will not forget!
Heart of Africa
Storks, hornbills, flamingos, okapis, warthogs, giraffes and cheetahs will be roaming about the terrain as you walk through the forest, the savanna, by the lake and over a floating bridge. You may even be able to watch their eating habits as they engage in their afternoon feast.

Lorikeet Landing

These rainforest aviary mimics the lorikeets natural habitat. These lovely birds will land on your hand and delight in the delicious taste of their favorite-sweet nectar!

Elephant Overlook
Watch this enormous animal take a dip in its large pond while relaxing under the trees.

All this and more are there for your viewing pleasure and experience when you visit the San Diego Zoo Safari Park, or check out the other special  Safaris for the more daring and adventurous type are also available to participate in for an additional fee.
Come to the San Diego Zoo Safari Park today and see for yourself how great it is to be a part of the adventure!


Return from San Diego Zoo Safari Park to San Diego Attractions Home Page