Enjoy The Numerous Attractions of Balboa Park San Diego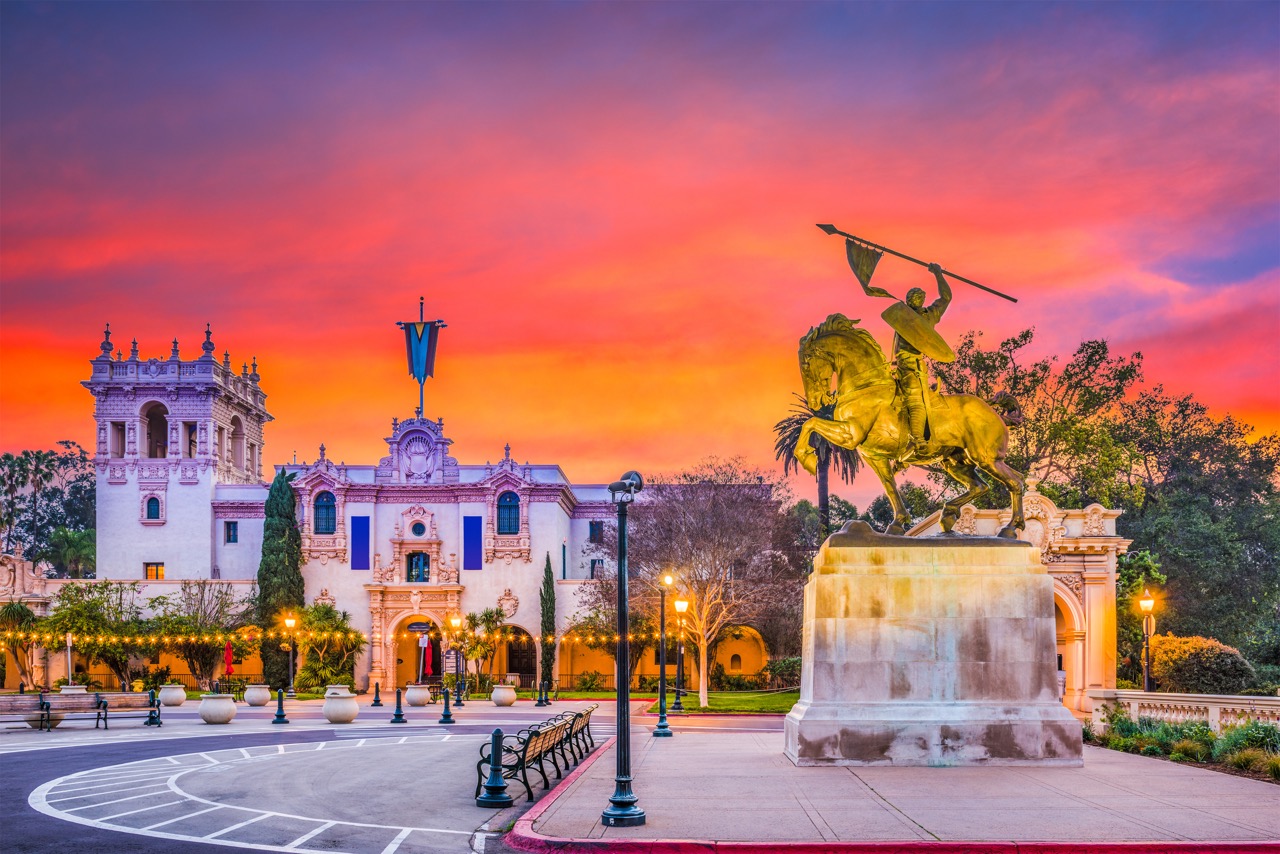 Balboa Park San Diego and Balboa Park museums are wonderful places to go for educational fun, whether you live in the area, or plan to visit here. In addition to being right next to the San Diego Zoo, Balboa Park is in itself a unique and exciting experience.
With colorful flowers, perfectly manicured gardens, impeccable landscaping and a view of San Diego Bay a trip to Balboa Park provides you with an opportunity to experience a wide world of adventures all in one single day.
Balboa Park San Diego is considered to be the biggest and most impressive city park in the United States and it has become one of San Diego's premiere attractions.
You could visit on a weekly basis and always find something unique and new that is taking place. There is no charge to enter the park grounds. This gives you free access to the gardens and a limited number of outdoor attractions.
Balboa Park San Diego Admissions
Before getting started, there are some important things to note. One of them is that admittance to the park grounds, all outdoor gardens as well as the botanical building and some attractions are free.
Other attractions, like the fourteen different museums and the zoo as well as other attractions charge an entrance fee. If you want to truly experience the many wonders of Balboa Park San Diego, you might want to consider getting one of the Passport tickets that are available.
There is a one day pass that allows you entrance to 5 attractions other than the zoo. For a wider Park experience the 7 day Passport or the combo Zoo and Park Passport will be the best choice.


Balboa Park Museums
First up at Balboa Park San Diego is their wonderful museums, with 14 different museums, there is sure to be something for every one. One of them that the whole family will enjoy is the San Diego Air and Space Museum.

This is a museum where space, science and aviation history all come together in one location. This is an official affiliate of the Smithsonian, it features a collection of space craft, and aircraft from all around the planet.

Some of the features include the actual command module from Apollo 9, the only GPS satellite on display in the whole world, and a real working replica of The Spirit of St. Louis.

This museum also features many child friendly interactive exhibits as well including space shuttle and MaxFlight simulators, and the new, 3D/4D theater and special zone for the children.

Other museums that the whole family is sure to enjoy at Balboa Park San Diego are the Automotive museum, the Hall of Champions Sports Museum, and the Model Train Museum.

While it may not be for everyone in your family, one of the must see museums is the Museum of Man, located beneath the 200 foot ornate California Tower. This is a museum dedicated to anthropology, and the only one of it's kind.

With a distinct mission style Spanish colonial architecture, this building was made originally for the Panama-California Exposition of 1915-16. There are many different exhibits about places and people from the whole world.

It is not always easy to find something that is equally entertaining for adults, teens and small children but Balboa Park San Diego is able to deliver healthy helpings of fun for all ages. In fact I was very impressed about how much education Balboa Park museums provide for all guests.

Teens and kids can become a bit leery about any vacation experience that can be described as 'educational' but in this instance their enthusiasm for learning was genuinely refreshing to see.


Puppet Theater
One of the more unique attractions at Balboa Park San Diego is the Mari Hitchcock Puppet Theater. This theater was founding in the late 40's and has been a tradition for children ever since.

In addition to holding a variety of different performances by a number of different troupes throughout the year, they also have special workshops and programs, like making your own puppets. This theater is partly sponsored by the San Diego Department of Parks and Recreation.


San Diego Zoo
I dare not leave out the fact that the San Diego Zoo is part of Balboa Park San Diego. You can easily visit the zoo and several museums during a single day trip. Separate these adventures with lunch at an outdoor café and your family will be ready to give you bonus points.
While there are numerous attractions in this beautiful park, one of the most important aspects of Balboa Park is the San Diego Zoo.
With over 4,000 rare as well as endangered species, this zoo is one of the most world famous conservation areas in the world, exhibiting the animals in their native habitats.
There are koala bears, giant pandas, as well as other species of various shapes and sizes. This is a place that if you can, you should spend at least a few days in order to take it all in.


Return From Balboa Park San Diego to San Diego Attractions Home Page