Discover Paradise on Earth: Uncover Spectacular San Diego Beaches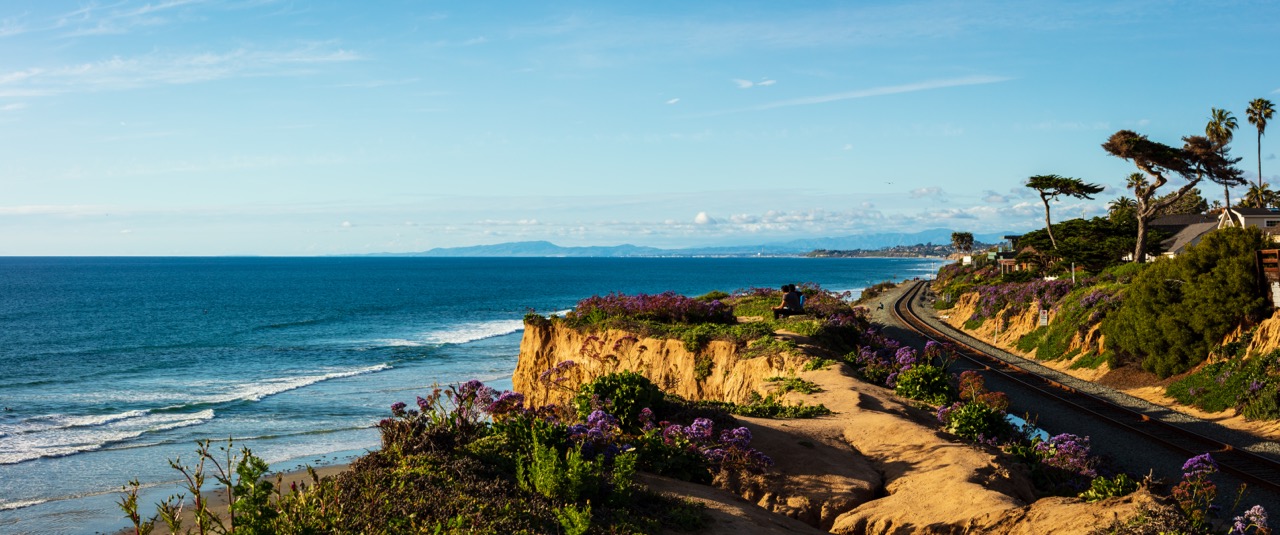 San Diego is famous for its stunning coastline, boasting over 70 miles of sandy shores and endless opportunities for sun, surf, and relaxation. Whether you're a local or a visitor, there's no denying the appeal of the city's beaches. However, with so many options to choose from, it can be overwhelming to decide where to spend your beach day.
The many San Diego beaches peppering the Southern California coastline are some of the world's absolute best as they offer so much more than simply acting as a divider between the land and sea. You could enjoy the beaches even more by staying in one of the beach hotels or any beach vacation rentals.
Whether it's sunbathing, surfing, swimming, playing volleyball, exploring the waterfronts, or doing any of the other countless fun activities, these beaches offer something for every member of the family.
La Jolla San Diego
For example, at the beaches of La Jolla, The Children's Pool, which several years ago was a place for kids to safely swim, hence the name, is now occupied by scores of seals and sea lions. Visitors come from all over to see the marine life sunbathing and frolicking in the little cove that is surrounded and protected by a concrete breakwater.

North County San Diego Beaches
San Elijo State Beach
Nestled between Cardiff-by-the-Sea and Solana Beach, San Elijo State Beach is a 2-mile stretch of sand that offers a serene escape from the bustling city. Known for its picturesque bluffs, stunning ocean views, and family-friendly atmosphere.This beach is ideal for families, as it features a large campground, restroom facilities, and picnic areas making it an ideal spot for a day trip or an overnight camping experience. 
In addition to swimming, surfing, and sunbathing, you can explore the nearby San Elijo Lagoon, home to several different kind of bird species and native plants. The nearby tide pools are also a popular attraction, providing a unique opportunity to explore San Diego's marine life up close.

Swami's Beach
Just south of Moonlight State Beach, Swami's Beach is another North County gem. The beach is named after the nearby Self-Realization Fellowship Temple, whose lush gardens and meditation nooks are worth a visit in their own right. It is accessed via a winding staircase that leads down a steep cliff, giving way to a small, sandy cove perfect for sunbathing and swimming.
Known for its world-class surfing, this secluded spot is a haven for surfers and beachgoers alike. Swami's prides itself with pristine sand, and a relaxed atmosphere. It's an excellent spot for surfing, sunbathing, or simply enjoying the scenery.The surrounding cliffs make for a beautiful backdrop and a picture perfect spot to watch the sunset.
Stone Steps Beach
Hidden between the more well-known beaches of Moonlight and Beacon's Beach, Stone Steps Beach is a true North County gem. As the name suggests, this particular beach is accessed via a steep set of stone steps that lead down to the sand. Once there, you'll find a secluded stretch of beach with ample space to spread out and enjoy the sun and surf. The beach's remote location and lack of amenities make it a favorite spot for locals looking to escape the crowds.
Solana Beach
The young adult crowd will appreciate a trip to Solana Beach located just north of Del Mar that's comprised of four separate areas; Del Mar Shores, Fletcher Cove, Seascape Beach, and Tide Beach, a great place for surfing, scuba diving, body boarding and swimming.
Lifeguards are on duty at Solana Beach from the hours of 10am to 6pm, but in general, lifeguards are on duty between 9am to dusk. The ideal time to visit any of the different San Diego beaches for surfing is during the months of August through November when the waves are at their most impressive. 
Cardiff State Beach
Besides Tide Beach, the ideal place to see tide pools is Cardiff State Beach where you can visit for the day or camp overnight. There are also a number of beachfront restaurants to try along the numerous San Diego beaches as well as places perfect for picnics or family gatherings. A recent family outing we had there was greatly enjoyed by all.
Moonlight State Beach
Moonlight State Beach is a locals' favorite in the charming town of Encinitas. This family-friendly beach offers everything you need for a perfect beach day, including a spacious sandy shoreline, calm waters for swimming, and a grassy park perfect for picnics.
Camping is allowed at the beach and lifeguards are on duty from 9am to 5pm through April and from 10am to 6pm after that.Plus, the beach is just a short walk from downtown Encinitas, where you'll find a variety of shops, restaurants, and cafes to explore.
Carlsbad Beaches
One recent child-free weekend, my wife and I visited the Carlsbad beaches area located north of Encinitas and ended up camping on the bluffs for two nights on South Carlsbad Beach.
The view of the ocean at sunset is simply indescribable and falling asleep to the incredible sounds of the crashing waves is an experience like no other. South Carlsbad Beach does attract many visitors on the weekends, so if you're looking for peace and quiet you might want to visit during the week.
Some other spots that offer camping include Mission Bay RV Park and San Elijo State Beach and all beaches are open 365 days a year.

If you are looking for the perfect place to enjoy nature with the beautiful Pacific Ocean as your backdrop, discover the many gorgeous San Diego beaches that continue to enthrall and astound even those who visit as often as I do.
I have also compiled a small list to help you decide which of the many San Diego beaches are the best and see for yourself which is the best beach in San Diego.

Return from San Diego Beaches to San Diego Attractions Home Page