Legoland San Diego Discount Tickets
Looking For Legoland San Diego Discount Tickets?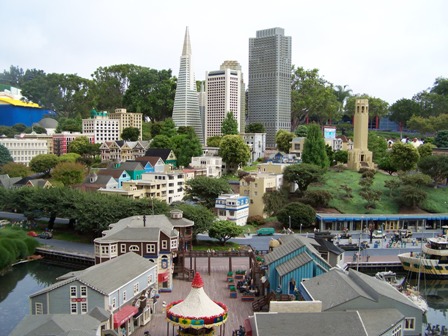 Finding some Legoland San Diego discount tickets are one of your must have items if you plan a trip to Legoland California which is in the coastal community of Carlsbad.
Today these family trips can cost a great deal of money if you pay the full price for even a one day ticket. Some people even choose to pay for a membership package online that allows unlimited access to this theme park for one low price.
Maybe it is the bright colors that help boost the appeal of this imaginative wonderland. After all you just can not help but smile when you see cars, buildings and mechanized marvels all constructed from bright yellow, red, blue and green LEGO bricks.
Some people may feel that this is only a park for the younger children to enjoy but I can vouch for the fact that we all had a lot of fun, even our rather difficult to please 14 year old son.
Legoland California has proven to be one of the top attractions for visitors and local residents alike. The fun is never-ending, and since this theme park is located in Carlsbad there are beaches, canyons and other special sights that you can explore during your vacation or weekend getaway.  
To get the most bang for those vacation dollars you should check out as many of the outlets that offer discount Legoland tickets as possible.
Legoland San Diego Discount Tickets with Go City Cards
Go City Cards gives you unlimited admission to numerous San Diego attractions and if you get hungry or want to shop they have cool discounts on restaurants and shops around the area. Once you order they will give you a free destination guide book to plan your itinerary.
Go San Diego Card: 45 San Diego Attractions, Tours, Museums, Activities, Sights and More for 1 Low Price!
PLUS! Savings and Special Offers on shopping, dining and more around San Diego.
ARES Travel
Discount Legoland tickets are readily available online through ARES Travel. With ARES you get an online ticket that you can print from your computer. The Visit California coupon deal can also be printed beforehand and this entitles you to an $8 discount on 1-6 (1 day) admission tickets.
Legoland San Diego Coupons

Smart travelers are discovering that they can have twice as much fun by shopping around to get the best deals available. Look for special offers such as those offered with the "Entertainment Book" coupons. These can save you $5 or more off of the regular price of a ticket to San Diego's unique Legoland theme park.
Groupon
Many of the best deals on Legoland San Diego discount tickets are offered through online venues. San Diego Groupon is one website where you can find great deals and discounts on other attractions in San Diego as well as tickets for Legoland discount tickets; you just have to watch out for them when they come out.
Lego Club Magazine
If you sign up online for a copy of the monthly issue of Lego's Life magazine you can sometimes get Legoland discount coupons inside. If you are a lego lover, I recommend on subscribing to their Lego magazine and get some special offers for discount Legoland tickets, for you this will be an incredible savings.
Brickmaster Club
The Brickmaster Club is a special (opt- in) opportunity offered online. This costs $40 but it entitles you to some LEGO products, a CD and a Buy One/ Get One ticket offer good at this  theme park.
Costco, AAA, and Military Discounts
Costco has special deals for Legoland San Diego tickets throughout the year. These plans can save you some serious money upfront.
Members of AAA are also given discount deals when they buy tickets for this San Diego theme park.
All active duty personnel with military ID cards are given an automatic 10% military discount. If you purchase your discount Legoland tickets on base you can save even more money.
With roller coaster rides, a water park and miniaturized versions of different US regions this kid friendly park captured our imaginations immediately.
This is one place where you will not feel out of place when you embrace your "inner child". For me this experience was well worth the price of those Legoland San Diego discount tickets because the exhibits and rides are all designed to engage everyone's imagination and curiosity.
Legoland Resort Hopper Tickets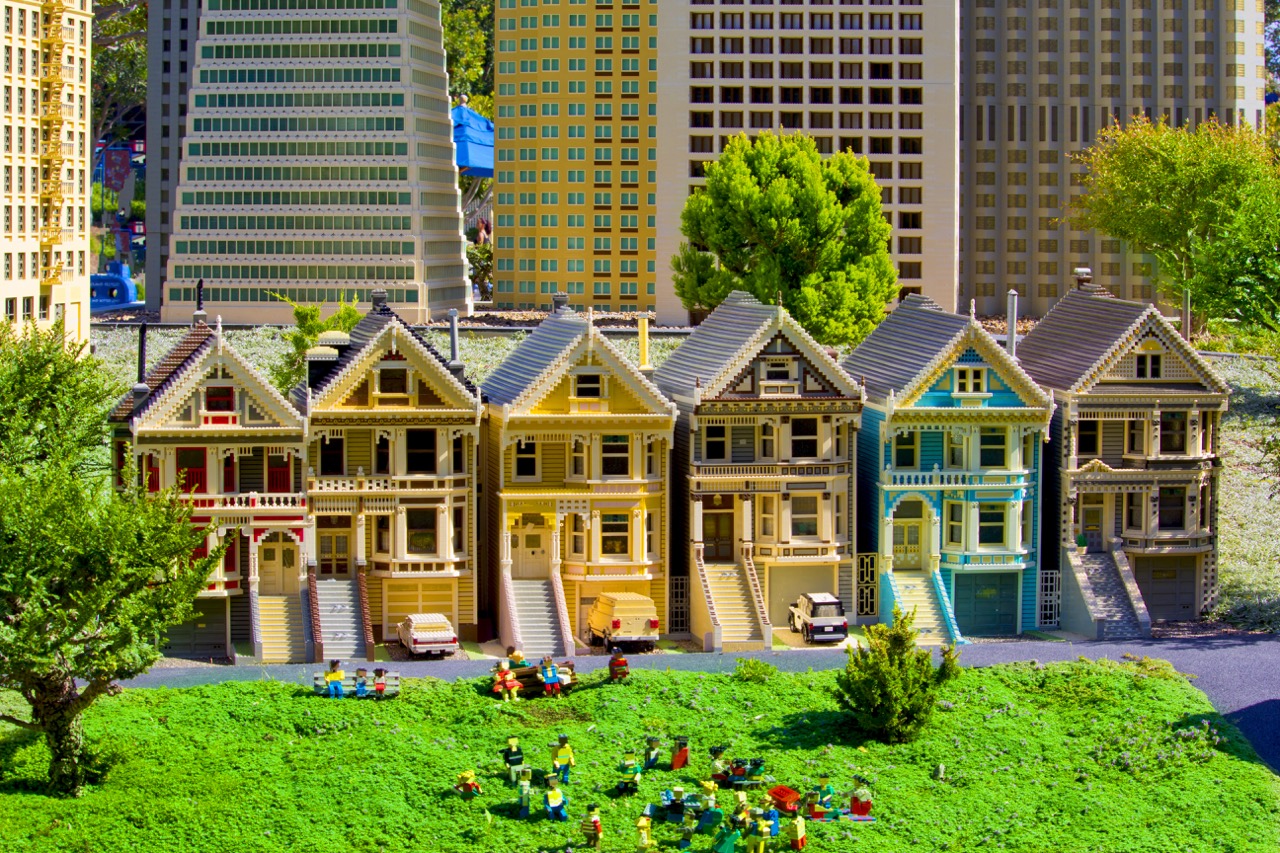 You might also consider one of the multi-pass tickets such as the Resort Hopper. With one of these tickets you are also getting admission to the SeaLife Aquarium and the Legoland Water Park.
For ages 3+, general admission price for a 2-day Resort Hopper ticket is $159. Make sure the 2nd visit occurs within three days of the first visit.
For a 1-day Resort Hopper ticket, the price is $129 for ages 3+. Toddlers 2 and under are admitted to the theme park free of charge. All resort hopper tickets are for all three parks (Sea Life, Water Park, & Legoland Theme Park)
Be sure and look for flyers at nearby shops and hotels that offer special prices for top San Diego tourist attractions. In addition to discount Legoland tickets you may be able to save money on admission to other places in the city that you might be planning to visit.
These discounts will allow you to save your money for other vacation treats and you still get to enjoy all of the attractions and highlights that are featured at this whimsical park.
The cost of tickets for any major attraction can set you back by hundreds of dollars but you can keep your expenses from getting out of control if you take the time to find the best deals on some discount Legoland tickets.
You can use your discount Legoland tickets to enjoy all of the highlights and adventures while keeping your costs well in hand. This California adventure will prove to be one of your most memorable vacation moments and realizing that you have saved money will make this trip even more appealing.
Return from Legoland San Diego Discount Tickets to Legoland California
Return from Legoland San Diego Discount Tickets to San Diego Attractions Home Page