Mission Bay San Diego: 

Playground for Water Sports, Recreation, and Serene Beach Bliss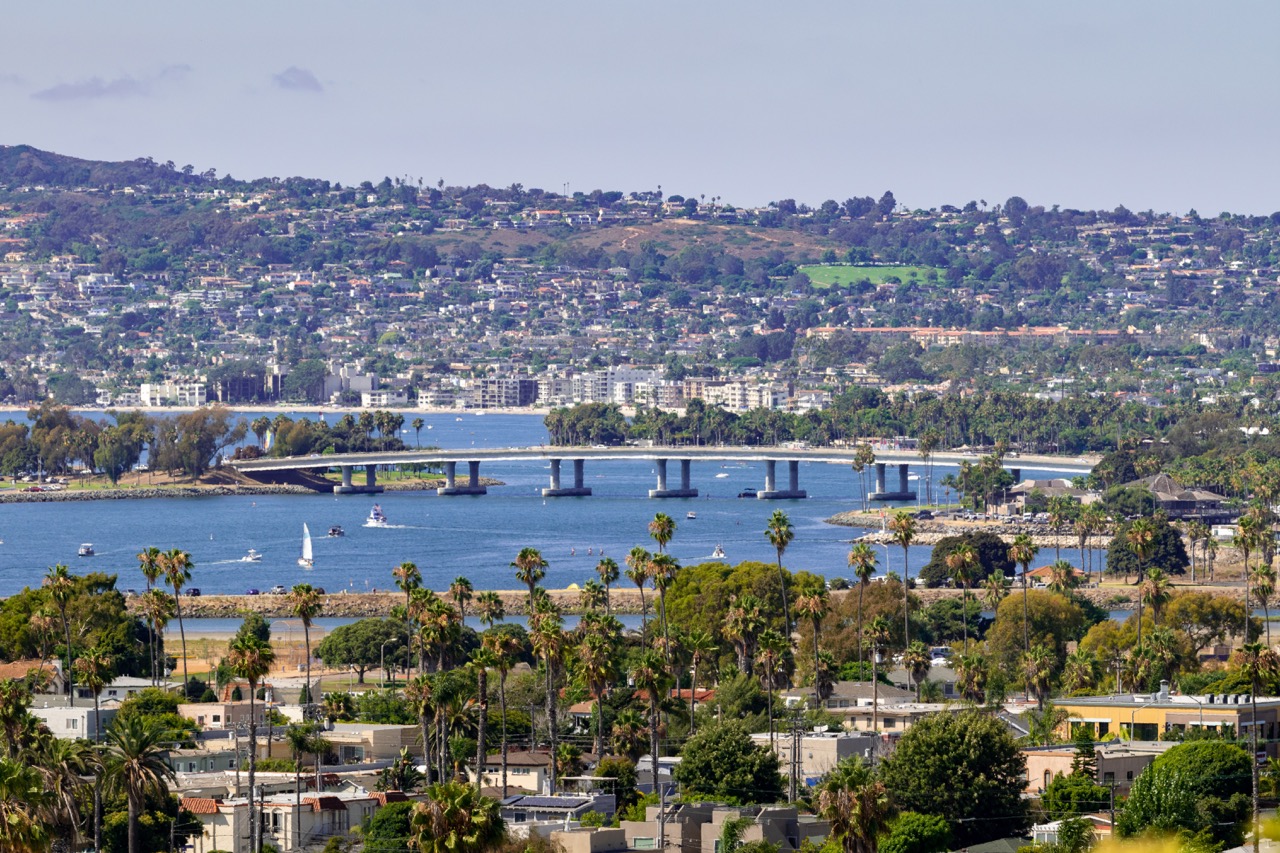 Mission Bay San Diego is a fascinating and fun filled attraction that has become one of our family's favorite places to go to.

My children are notoriously picky when it comes to where they want to go on our weekly family outings. Once the kids discovered that there were a total of 19 beaches at the park that is all it took to convince them to take the plunge.
Beach Activities
The many beaches provide visitors with a number of opportunities to indulge in swimming, surfing, sailing or skiing. Only about 8 of the beach areas allow swimming but there are many other activities to keep you busy. At Mission Bay San Diego there are even boat docks, launch ramps and boat rentals that are available.
For those of us who may prefer to keep their feet firmly planted on dry land the park has miles of bicycle paths, walking paths and jogging trails to offer. We even found some wide open spaces that were ideal for volleyball, kite flying or games of Frisbee.
Mission Bay San Diego Facts
Mission Bay Park stretches out over more than 4000 acres of land and is recognized as the largest, man-made, aquatic park on the West Coast.
There are 19 separate beaches, 8 dedicated swimming areas and more than 20 miles of coastal area to enjoy at this unique city park.
This southern California attraction is open to the public and it generates 15 million visitors each year. With a wide variety of sports and sightseeing activities I know why Mission Bay San Diego attracts so many people throughout the year.
This is one of the best places to visit in San Diego if you want to enjoy outdoor activities. There are playgrounds for the kids, public restrooms, basketball and tennis courts, as well as a number of picnic sites.
I initially planned to visit Mission Bay San Diego just to enjoy the scenery, but I also took advantage of those moments to romp in the ocean, fly kites or just relax in the sun.
Bird Lovers Paradise
Mission Bay is also home to many different types of birds. Both amateur and professional bird watchers come to the wildlife preserves at Mission Bay to view a wide variety of birds from the Light Footed Clapper Rail to the Least Tern and the Brown Pelican.
I have always enjoyed photographing birds and other wildlife species and can highly recommend the park to others with these same interests.
Fishing and Camping
Youth groups are allowed to use the campground on Fiesta Island for overnight camping trips. This is the only exception to the 'no camping' rule that governs the rest of Mission Bay San Diego.

We discovered that you cannot fish from any of the park bridges but you can enjoy fishing in any of the ponds or inlets that are on the property grounds and are not being used for water skiing, boating or swimming.
Canine Friendly
Fiesta Island is one of the areas in Mission Bay San Diego where dogs are allowed to roam freely with their owners. This is one time that we were very glad we had brought our dog with us. Our Shih Tzu had a wonderful time playing with the kids without being restricted to a leash.
While some of the park areas allow your dog to wander without a leash, there are some places where a dog must remain on a leash at all times. Just check for the signs that are posted before letting your dog have free rein.
Wildlife Wonders
There are several well maintained nature preserves in this park. Perez Cove is a beautiful area where you can watch the activities of the Great Blue Herons.

This protected cove is only one of three San Diego sites that these graceful birds use for nesting purposes. Their nests can often be seen if you scan the top branches of the stately Torrey Pines.
Mariner's Point is the wildlife preserve that is the habitat of the federally protected Least Tern. If you want to view these birds during the nesting season then you should plan to come to Mission Bay San Diego during the summer months.
The Kendall-Frost Wildlife Reserve is a marshy area of land that borders the San Diego Northern Wildlife Preserve. This large acreage is home to the Light Footed Clapper Rail which is an endangered species.
You will also find another endangered bird species living here among the salt marshes. This bird is known as a Belding's Savannah Sparrow.
The Rail constructs floating nests on the water and will then anchor these nesting habitats to the tall grasses in the marsh. The sparrows weave elaborate nests among the weeds and these birds are a favorite of bird lovers because of their long nesting seasons.

If you want to enjoy the excitement of old fashioned amusement parks you can always visit Belmont Park as we did. You can even ride the trolley to Balboa Park, Mission Hill or the San Diego Zoo.
Mission Bay San Diego is conveniently located so that during our day trip we're also able to include a number of other San Diego landmarks and attractions on our daily itinerary.
Our trip to Mission Bay San Diego was completely relaxing and overall this site really does emphasize the beauty and wonders of the natural environment. If San Diego is one of your vacation destinations you will definitely want to check out the adventures that are available at this city park.
Return from Mission Bay San Diego to San Diego Parks
Return from Mission Bay San Diego to San Diego Attractions Home Page